Hi! If you have arrived here after clicking the Support Link from the Apple App store, you can reach our Support Page HERE. A new window will open.
Sorry for the confusion.

Thanks, Sandy
About Duo Designs, Inc.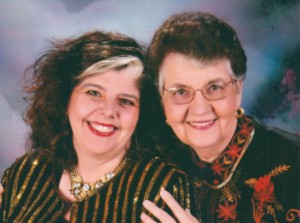 Duo Designs, Inc. is a creative mother-daughter team sharing their love of needlework with others.  The designs presented here offer a wide selection of needlework techniques, including cross stitch, needlepoint, and dimensional embroidery,  that will be of interest to the novice and the experienced needleworker as well.
Our goal is to not only introduce the needleworker to fabulous specialty threads and combine them with sundry needlework techniques, but also use some of the fibers that have stood the test of time, such as DMC and Anchor stranded cotton floss and pearl cotton, sundry silks, metallics , and many, many more too numerous to mention.  New threads are constantly hitting the marketplace.  Some stitches are old standards and some stitches provide a unique twist or application.
Our designs are available through your local needlework shop.   Your favorite shop can contact us for full details on obtaining these designs either through the e-mail address provided, telephone or by snail mail, or contact us direct for more information.
Education is very important to us and we are continually teaching.  Sandy is a certified national Master teacher and teaches at ANG (American Needlepoint Guild) and EGA (Embroidery Guild of America) Guilds at the chapter, local and national levels.
Additionally, we will be providing a schedule of online classes conducted from this website in the near future.  We will also post those classes that are being conducted online by various chapters as well as correspondence courses, etc., posted by ANG.  Stay tuned.
THE LATEST AT DUO DESIGNS!
Check out our new line of Flip SWAPS needlepoint canvases for flip flop sandals.  Many styles to choose from.  Several have their own stitch guides available for purchase.  Designs have a variety of buttons and beads to embellish the center area of the Flip SWAPS. Click on this link to go directly to the Flip SWAPS Gallery.
DESIGNERS:
SANDRA S. ARTHUR
and
TERESA M. KINBERGER
Duo Designs, Inc. supports the following organizations through our active membership:
The Embroiderers' Guild of America, Inc.
EGA Louisville Chapter of Kentucky
American Needlepoint Guild, Inc.
Central Kentucky Chapter Lexington, Kentucky
Louisville, Kentucky Chapter ANG
Derby Stitchers, Louisville, Kentucky
Lone Star Chapter ANG, Houston, Texas
Past Member of the Board of Directors of ANG
National Embroidery Teachers' Association
Duo Designs, Inc.
325 Chilesburg Road
Lexington, Kentucky 40509
PH:  (859) 263-3999
FAX:  (859) 264-9562