Hi, I'm Sandy Arthur  and I wanted to introduce myself .
Although I am no spring chicken, I am young at heart. I have been married to the same man for 49+ years (that in itself is a miracle sometimes) and we have two adult children.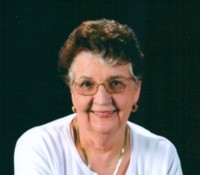 Our oldest, a daughter, is an attorney. She and her husband have no children but they do have 5 rescued cats, and 2 dogs.  Our daughter represents abused and neglected children, so she will never be rich in the money world but I feel she will have many treasures in her crown. She loves doing adoptions and I think that helps offset the ugliness she sees everyday.
Our second child is a son and he is a global director of an international biotech company. He is in charge of all their technology stuff (which is waaaay over my head), and travels out of the country at least once a month. Their main headquarters are in Ireland. He and his first wife presented us with two beautiful granddaughters. The oldest is in graduate school and married a wonderful young man from Germany, so now we have a grandson. The second granddaughter is a senior in college and is playing the field. Our son has also given us another granddog to enjoy as well.
Bill and I live on what is known as a "baby farm" in beautiful Lexington, Kentucky. This is horse country and is named the horse capital of the world. If you ever have the opportunity to come to Kentucky please take advantage of that opportunity and come to the Lexington area where several beautiful multi-million dollar horse farms are located, many of them home to Derby winners. No, we don't live on one of those – LOL.
We have 3 adopted cats, two older ones inside and one new on the scene outside. I'm a dog person, so don't ask how two cats managed to get into my house 15 years ago and never left! Well, let's face it; I can't stand to see anything go hungry, so that explains that! We used to show dogs when the kids were younger, and when our last dog passed away two years ago, it was the first time in my entire life I did not have a dog. We are at the age where we are not replacing our beloved pets as they pass on.
I am a retired office administrator of the largest law firm in Kentucky with an MBA with emphasis on human resources. My husband, too, is retired. Duo Designs is co-owned by me and my daughter.  We not only design needlepoint and cross-stitch, but we travel teaching our designs to various organizations.
I am also a retired member of the ANG Board of Directors. I was the Director of Seminars and it was a great opportunity to work with people who have the same passion about needlework as I. It was a wonderful experience and I encourage all to volunteer to help our national organization if you have the opportunity.
I have completed the Master Teacher Program of the American Needlepoint Guild and will receive my Senior Master certification at the ANG National Seminar in San Antonio.
I have taught some type of needlework for over 35 years and enjoy sharing with others. I approach needlework as enjoyment. If it isn't fun, then I will move on. Life is too short.
Stitch with a Smile,
Sandy