Snowman Santa — As seen in Needlepoint Now
Here it is… as seen in Needlepoint Now!
SNOWMAN SANTA by Curtis Boehringer Designs - Stitch Guide ONLY
The 12-page stitch guide for this delightful canvas has lots of techniques using many suggested threads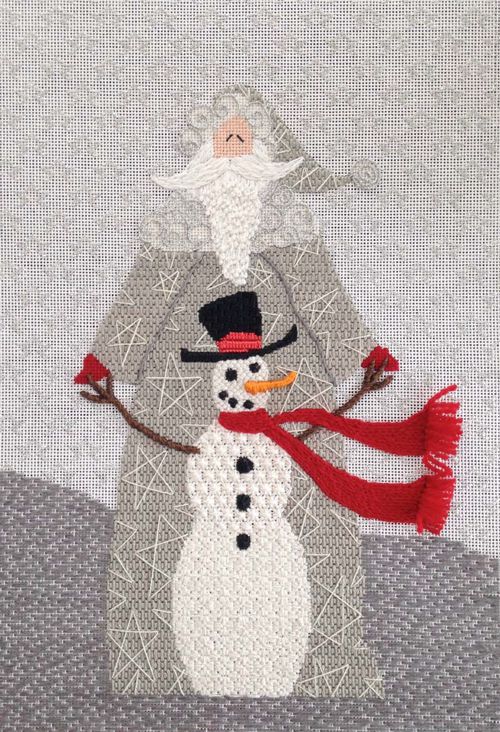 Clearly marked diagrams illustrate a plethora of stitching techniques to use on this canvas. The darning background was created specifically for this piece.
Electronic Download Stitch Guide: PDF Format (purchaser prints own copy)
STITCH GUIDE ONLY: $35.00